From 6th of Dezember 2011 to 20th of January 2012 the gallery Kunsthaus Erfurt (Germany) was exhibiting my first show about the project. On four floors different public saunas from Helsinki and Tampere were presented to the German audience. The opening was extremly crowded and in general the event was well received. But no opening about Finish saunaculture without an authentic sauna experience! On the rooftop of the gallery I was putting my tent sauna to a real test. Everybody was invited to get naked and discuss differences between German and Finish sauna culture at about 90 degrees celsius… open end.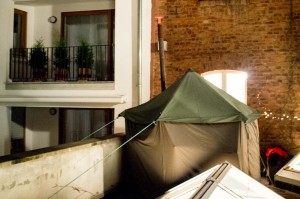 The gallery published a catalog for the exhibition »Die neue Welt der Sauna« (The New World of Sauna). The book can be purchased at the gallery and also online on their webpage.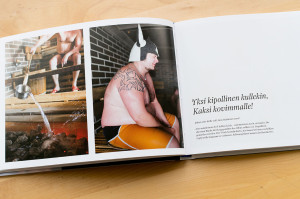 And below a short video from the opening. Mikko Fritze, head of Goethe Institut Finland, adressed the guests via skype from Sauna Arla in Helsinki.